Powder Coating & Finishing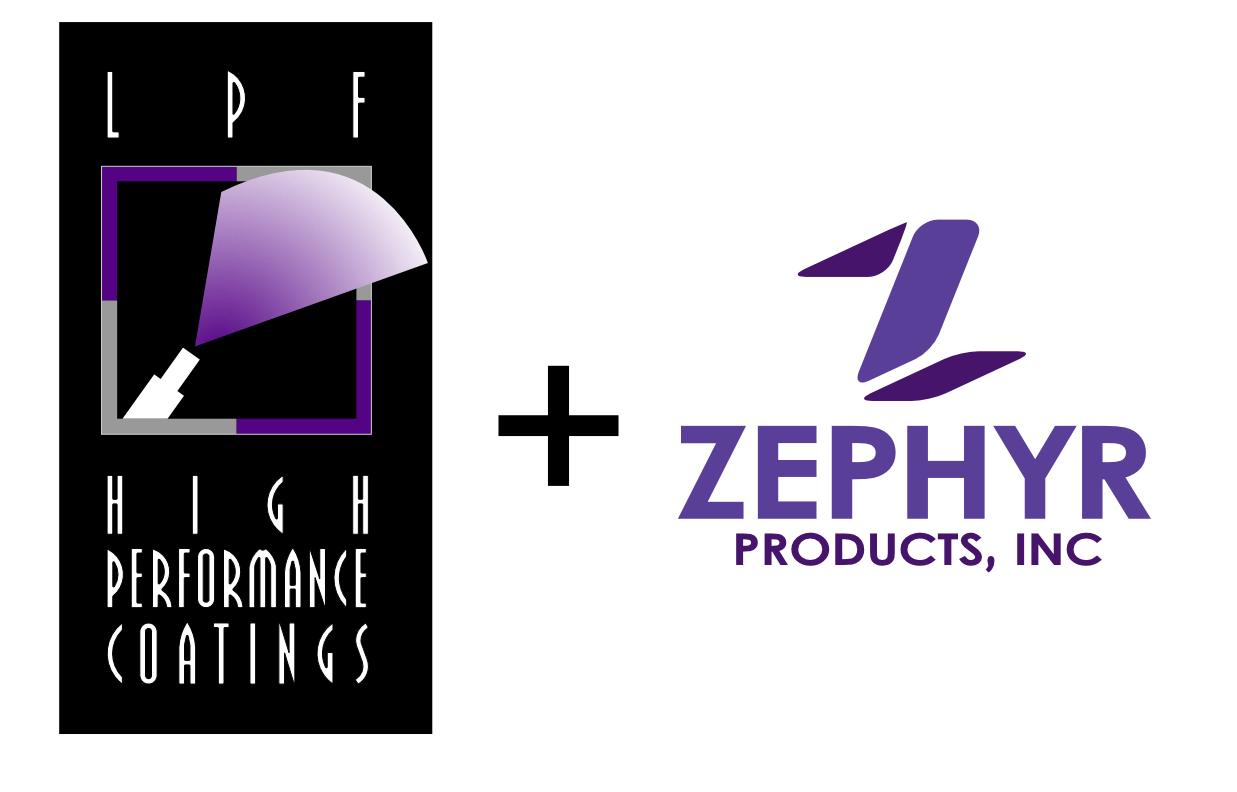 LPF & Zephyr Merger
We are thrilled to announce the merger of LPF High Performance Coatings with industry leader Zephyr Products, effective July 1st, 2023. This strategic union combines the strengths of two esteemed organizations, paving the way for an expanded range of products, enhanced capabilities, and improved customer service. Additionally, within the next 12-18 months, LPF and Zephyr will be relocating operations to a state-of-the-art facility in Leavenworth, KS, underlining our commitment to innovation and growth. We are dedicated to making this transition seamless for our valued customers and partners. Your continued support is greatly appreciated, and we look forward to embarking on this exciting new chapter together.
Powder coating and finishing are the icing on the cake. They are what your customer sees first, so they have to be right. Because they visually represent everything that goes into making your product the best quality final product available in your market, we make sure our powder coating and finishing utilize state-of-the-art capabilities with very high-quality results.
WHAT IS POWDER COATING?
Powder coating is an advanced method of applying a decorative and protective finish to a wide range of materials and products that are used by both industries and consumers. The powder used for the process is a mixture of finely ground particles of pigment and resin, which is sprayed onto a surface to be coated.
The charged powder particles adhere to the electrically grounded surfaces until heated and fused into a smooth coating in a curing oven. The result is a uniform, durable, high-quality, and attractive finish. Powder coating is the fastest-growing finishing technology in North America.
Powder coating is different from painting. There are no liquids or solvents. Therefore, it is the ultimate coating for environmental friendliness. Being dry, the powder overspray can be reclaimed for very high application efficiency. It uses heat to convert its state from a powder to a continuous film.
The powder coating materials are basically plastics that have been ground into a fine powder. The coating powder is formulated with plastic resins, pigments, flow agents and other special ingredients to provide the desired characteristics of the coating film.
ADVANTAGES OF USING POWDER COATING
Durability
Powder coating gives consumers, businesses, and industry one of the most economical, longest-lasting, and most color-durable quality finishes available. Powder coated surfaces are more resistant to chipping, scratching, fading, and wearing than other finishes. Color selection is virtually unlimited with high and low gloss, metallic, and clear finishes available. Colors stay bright and vibrant longer.
Environmentally Friendly
The powder coating process itself offers another advantage—it's environmentally friendly—virtually pollution free! Powder coating is highly protective of our environment. While liquid finishes contain solvents which have pollutants known as volatile organic compounds (VOCs), powder coating contains no solvents and releases negligible amounts, if any, of VOCs into the atmosphere. Thus, there is no longer a need for finishers to buy costly pollution control equipment.
Longevity
It's tough. It looks great. Powder coating is a superior finish that's found on hundreds of products you come in contact with each day. It makes products durable, attractive, and scratch-resistant.
We have two powder coating facilities to meet your needs with large batch ovens for oversized and heavy parts as well as a PACCAR-certified powder coating line with automated conveyor and wash line. Both facilities have in-house media blasting.
We control the powder coating process, so we can deliver on time. We make sure that all the way through to this final production phase, our commitment to quality never waivers by employing processes such as daily documentation, chemical resistance and cure checks, destructive testing, and panel submission upon request. Finally, we capture substantial efficiencies to save you cost and add value by managing all the logistics necessary to consistently deliver the high quality finished parts you have can count on from Zephyr.
Useful Links:
We've developed strong relationships with local vendors to provide additional finishing services that may be needed. These other finishing services include: galvanizing, zinc plating, polishing, etching, and more. This means they deliver for us so we can deliver for you, and we manage it all for you. No longer do you have to chase your parts from one vendor to another hoping to make your production deadline. We deliver finished parts, ready for installation. Thus saving you time, money, and hassle. We approach your business like it's our business.