Welding is the cornerstone of our fabrication process. At Zephyr, we take pride in our welding quality and capabilities. We don't think great welding is a skill set that should be taken lightly. That's why we have a Certified Welding Inspector (CWI) and Certified Welding Educator (CWE) on staff. This ensures compliance with the American Welding Society (AWS) D Code qualifications for sheet, structural, aluminum, and stainless steel.  We feel that it's important to make sure our team is the best in the business.
We provide extensive training and oversight to make sure every part is created to the AWS code. You'll have confidence in knowing your parts are created to your code and specifications every time. Zephyr has 16 welding stations working 2 shifts to stay on top of demand as well as providing more options to weld a variety of different materials and sizes, including many different types of metals. You can find a full list of metals we handle here.  
Here are a few of the welding specs you might be interested in.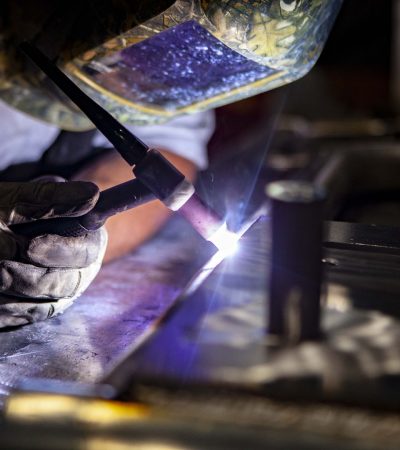 MIG WELDING
Steel

Stainless

Aluminum

Steel to Stainless
EXOTICS
Inconel

RA253 MA

Flux core

Carpenter 20

Corten